A BOOK
Richard Long is an English sculptor and one of the best-known British land artists. Richard Long is the only artist to have been short-listed four times for the Turner Prize. He was nominated in 1984, 1987 and 1988, and then won the award in 1989 for White Water Line. The Tate Britain has organised a retrospective of his work in 2009 entitled "Heaven and Earth".
This book gathers the photographs taken by Hervé Perdriolle in 2003 during the first trip of Richard Long in India.

Published in July 2020, it is one of the rare testimonies, along with Philip Haas' film "Stones and Flies" shot in the Sahara in 1987, that offers the possibility of viewing the work in progress of Richard Long.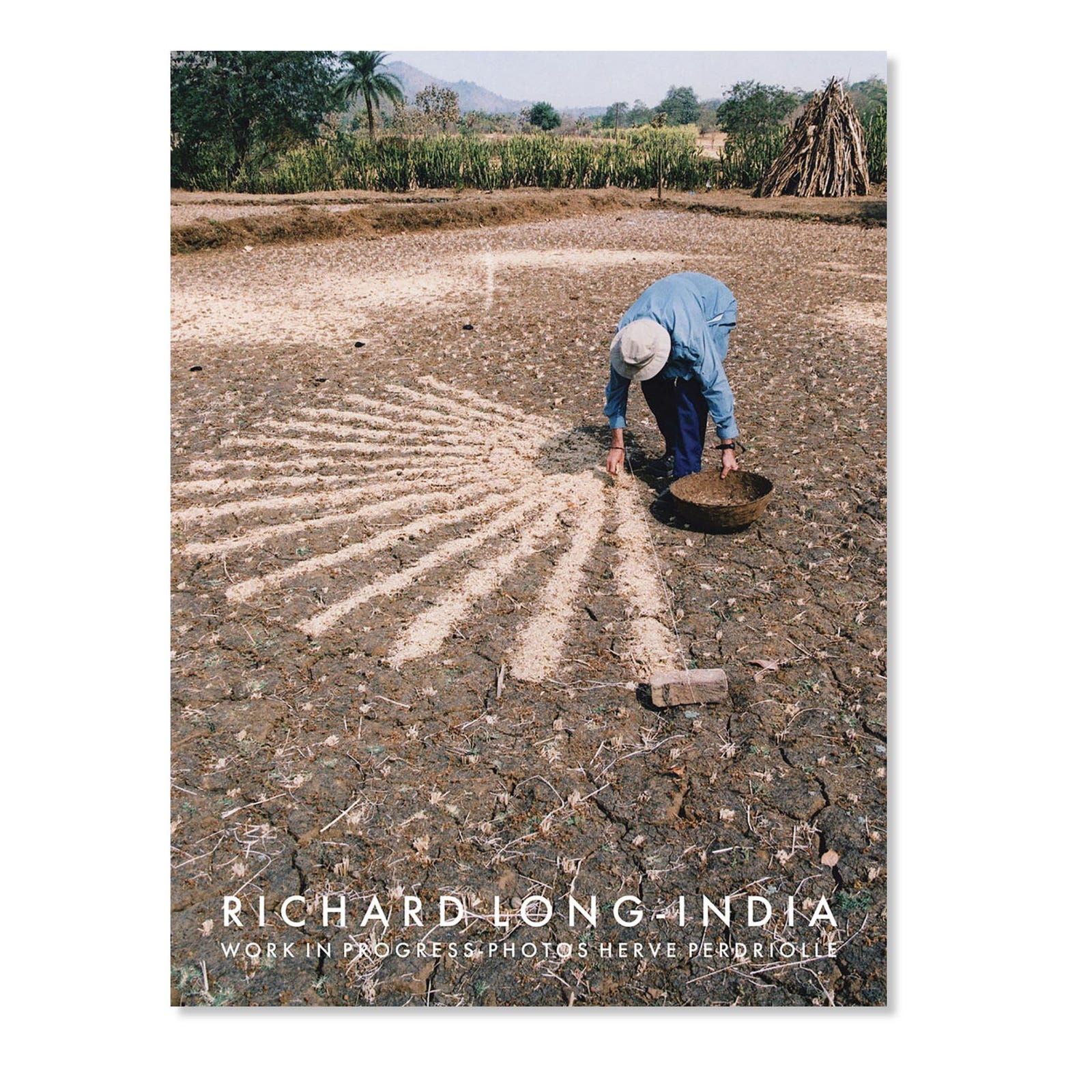 A JOURNEY
The idea of inviting Richard Long and Denise Hooker to the lands of Jivya Soma Mashe, the legendary artist of the Warli tribe who passed away in 2018, came into being when I was living in India, from 1996 to 1999, during the many journeys I made there with the purpose of discovering and studying the art of the Warli tribe in the state of Maharashtra, a mere 90 miles north of Mumbai.
On each one of those journeys, I had a chance to take walks lasting many hours, from village to village. The landscapes in their elemental loveliness, but even more so the whole host of details resulting from human activities in nature, imperceptibly conjured up Land Art, and more specifically the work of Richard Long - it, too, in its elemental loveliness.
This, then, is how the idea behind this invitation to Richard Long for his first travel in India in 2003 was born, or rather germinated, journey after journey, season after season. Hervé Perdriolle